beeSPORT app family
sports testing, analytics and planning SOFTWARE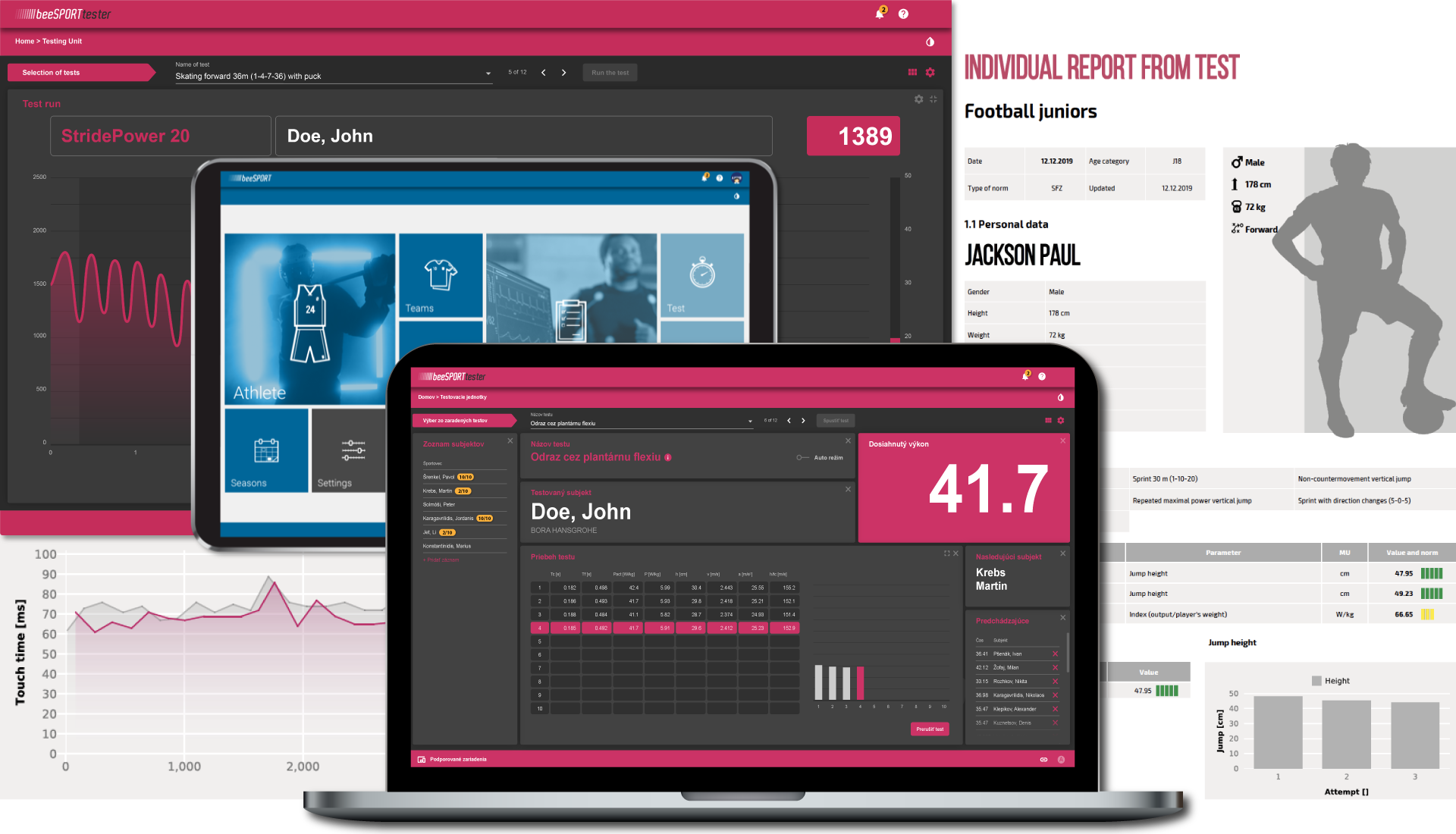 beeSPORT app family - software for professional training of athletes. It consists of individual modules (applications) that communicate with each other.
Applications are not just for testing and diagnostics. They provide the test methodology itself. Their results can be compared with standards (norms). By identifying strengths and weaknesses, results help to develop an optimal training plan. After the completion of training, it is possible to retest and compare the results in repetitive training cycles.
Family is built on the latest software technologies. It can be used on various devices (laptops, tablets, smartphones).