beeSPORT | reporter
A module that creates different reports according to the user's requirements. The measured data is written to the player card for each athlete. The basic reports divide the data into:
Individual reports

Comparison with the standard
Different types of standards (club, age category, group, team, ...)

Group reports

Comparison with the standard
Comparison with the group

Progress reports.
The app allows coaches to insert a comment or results intepretation into the reports. Health and mental tests can be also attached to the reports. Additionally, it is possible to export the reports to MS Excel.


Individual report example: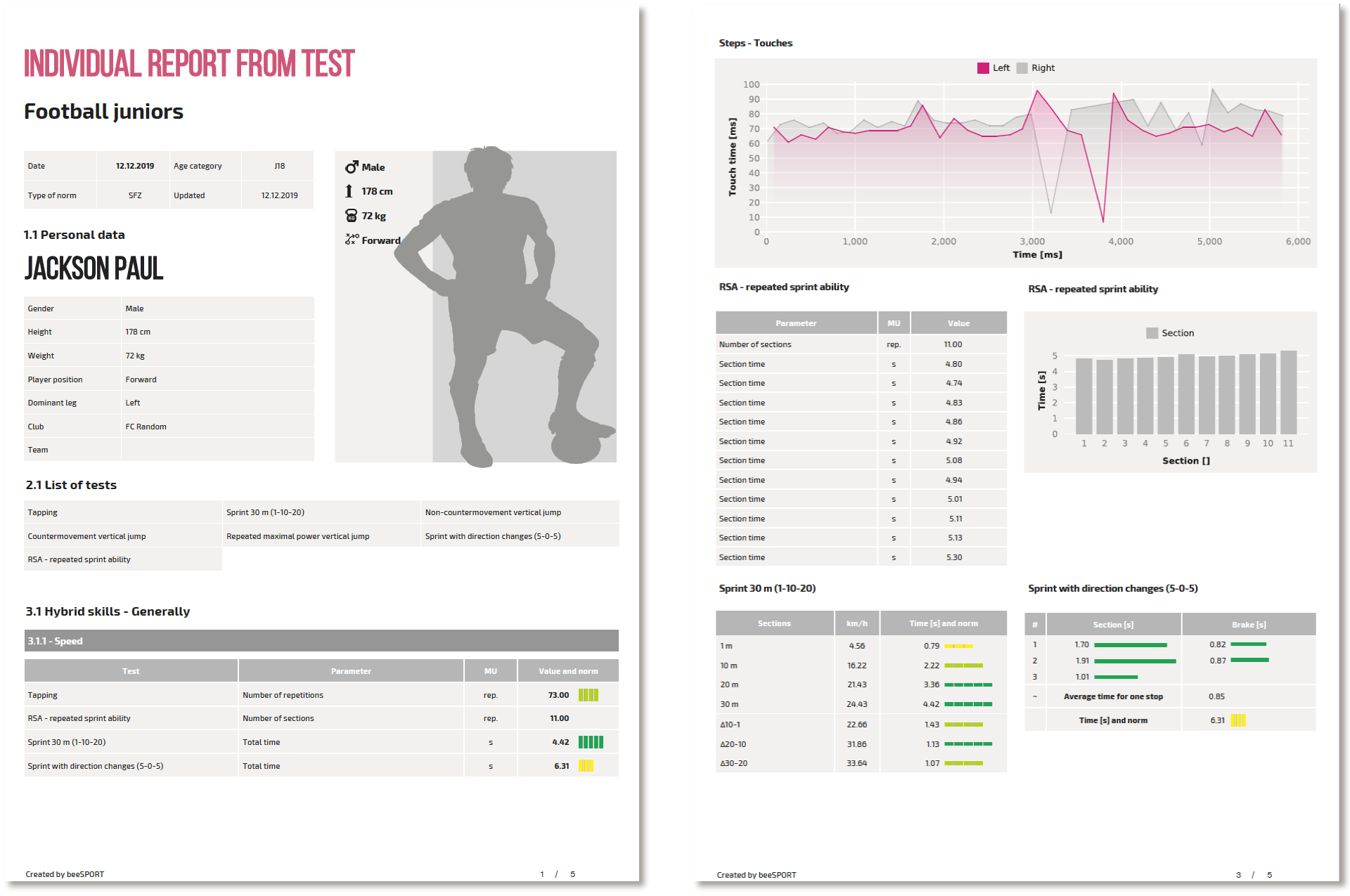 Group report example: